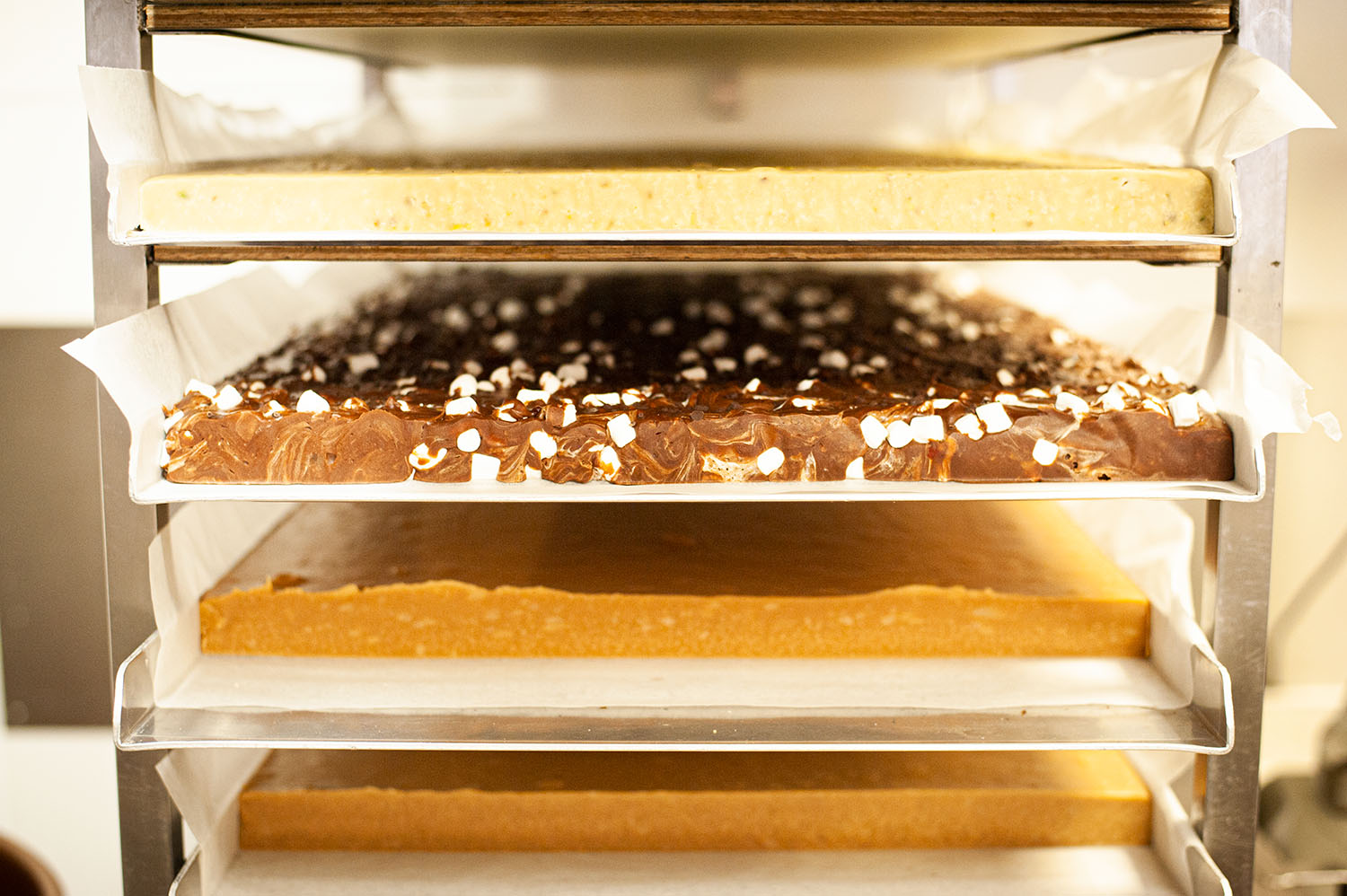 Traditional
We have combined the skills and knowledge passed down from our grandparents and parents, with our own passion for flavour, precision, and perfection to truly turn fudge-making into an art.
Our aim is to be fudge visionaries: we hope to challenge the common misconceptions of fudge as overly-sweet and overly-processed. Instead, we believe that exceptional fudge deserves the same level of discernment and critical acclaim given to other artisanal confectioneries.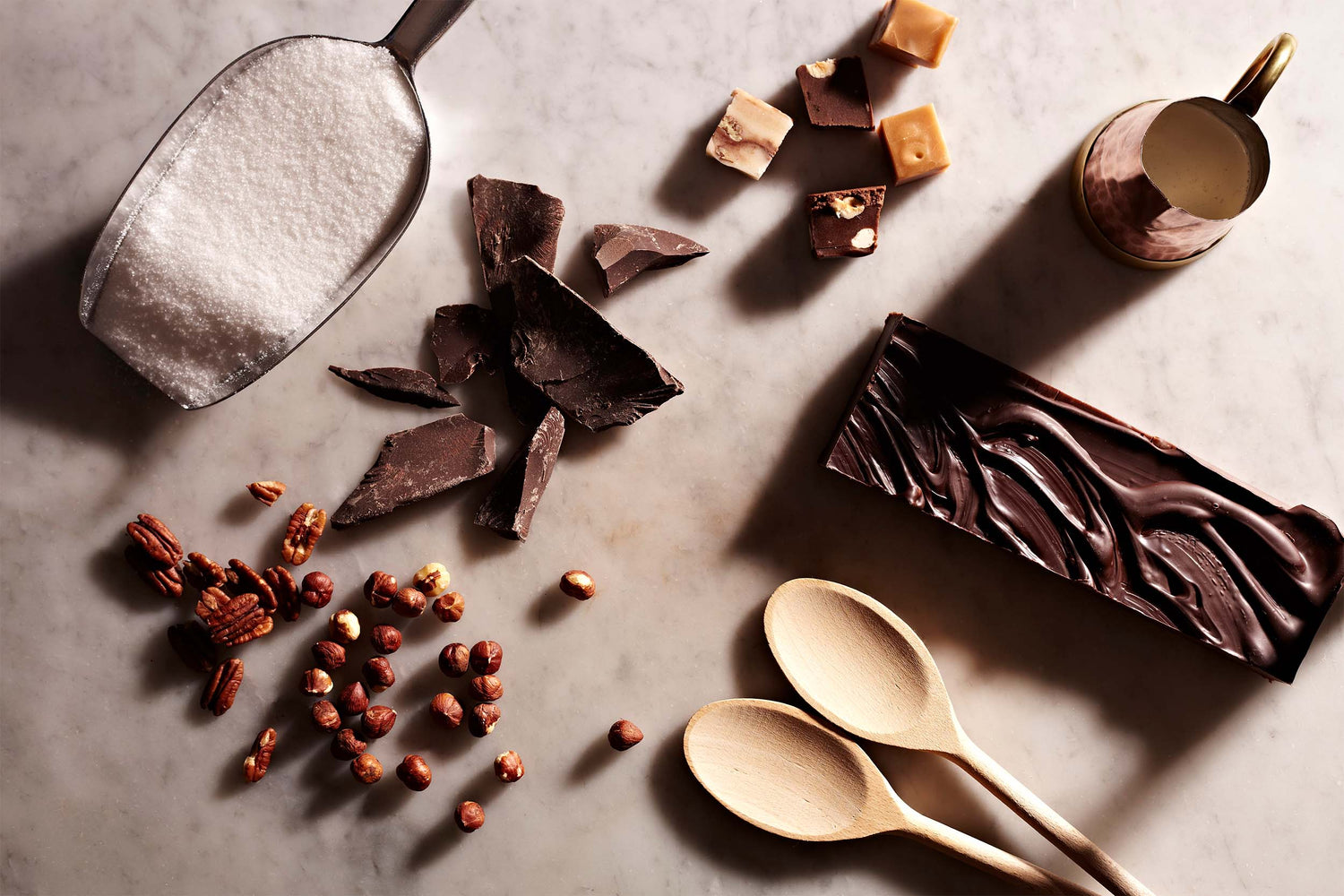 Quality
We, therefore, work closely with local producers to ensure we use only the freshest, highest quality dairy produce. Additionally, all of our flavours and add-ins are as natural as possible, with minimal processing, and our sugar is always British grown.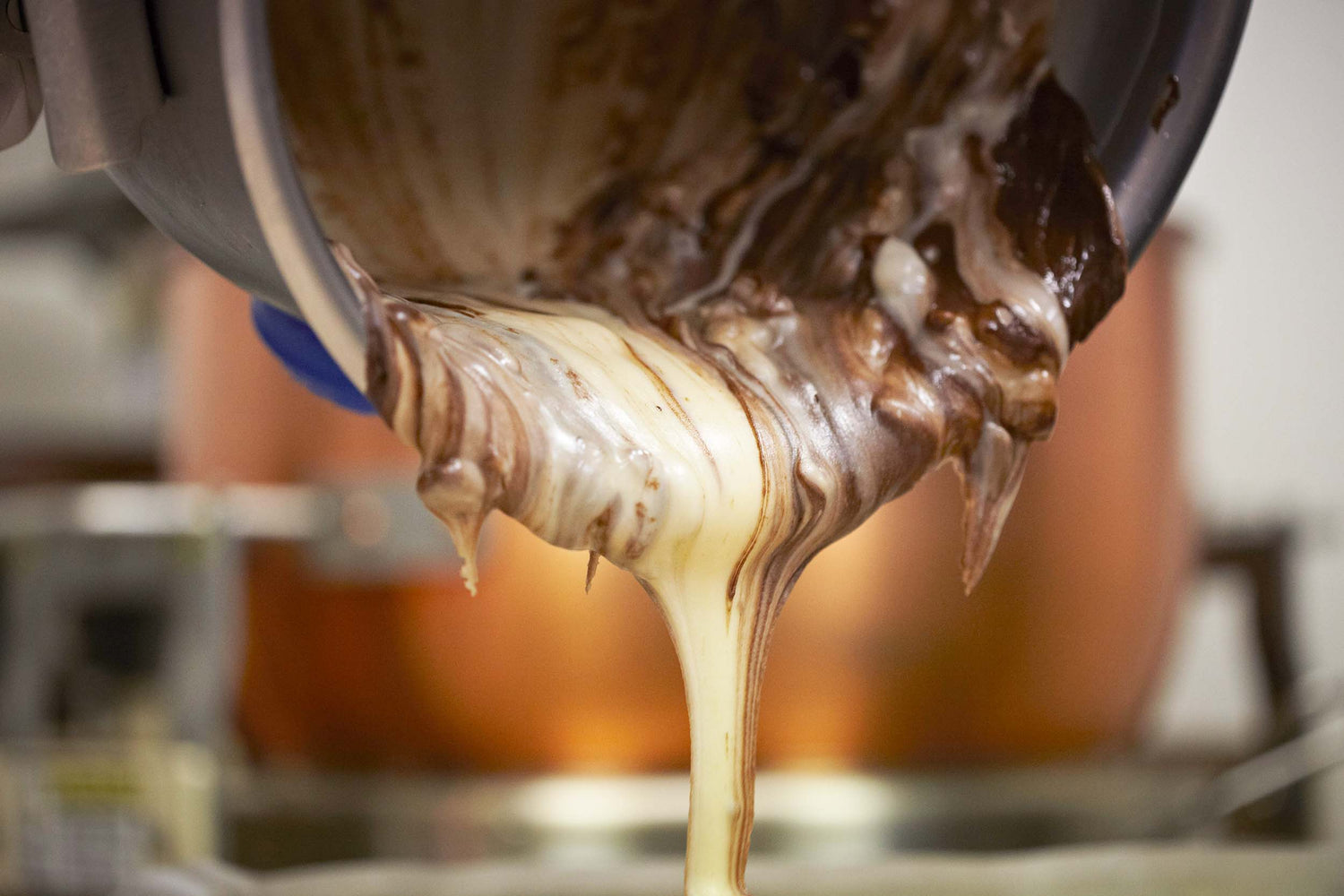 Unrushed
We believe that what really sets our fudge apart is the method we use to make it, a method which our family have refined and perfected over the years. You won't ever see us speeding things up by quickly cooling our fudge on marble slabs. Instead, we like to take things nice and slow: we make all of our fudge in small batches and cool it through a combination of beating it whilst it is still hot, and then casting it into trays. All in all, it takes over 24 hours from first making each batch of fudge to then cutting it ready for sale. However, this method, inspired by the traditional ways of making Scottish Tablet, is well worth the wait as it allows flavour and texture of our fudge to mature and stabilise naturally. This means that the sugar crystallises in such a way to give the perfect grain, resulting in a balanced flavour and truly moreish fudge that melts in your mouth.